Circadian rhythms
All living organisms have a daily time-keeping system, a co-called circadian clock. The clock generates daily rhythms in sleep-wakefulness, hormonal fluctuations and immune functions. Disturbances in the clock system can cause health problems.
Clock Blog
Some of the latest news, articles and media in the field of circadian rhythms. If you have suggestion of an important topic, or would like to write a guest blog contribution, please contact me.
Contact me
I frequently give lectures and presentations about circadian rhythmicity and its role in health and disease. I also give presentations on distance via internet. I am happy to answer any questions related to the topic.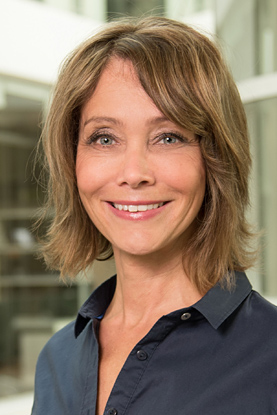 It is time to take time seriously
psychiatric diseases are characterized by disturbances in circadian rhythmicity. The importance of circadian biology has rarely been considered when translating pre-clinical studies to the bedside.
Watching the molecular clock "live"
Is it possible to watch the biological molecular clock ticking?
Yes, in fact it is! By tagging a so-called glock gene or a clock gene protein to a visible marker, one can watch the gene or protein activity in real time.
The cells that keep our body clocks ticking
The brain contains a master pacemaker generating circadian (∼24 hr) rhythms, a so- called "biological clock". The clock drives rhythms including sleep-wake patterns, hormonal fluctuations, immune system activities and behavior.

→ Read more
Latest News
Some of the latest events, new articles, and other news that may be of interest.